Tuesday, December 21, 2019.
The FIPFA is pleased to announce the appointments of Martin Bevan (England) and Pablo Del Puerto (Argentina) as the new joint Directors of Referees.
"Following the recruitment and receiving two high quality applications from Martin and Pablo we felt that with their experience and knowledge of our sport and that of refereeing, coupled with them both being referee leads in their respective zones, it was suitable to appoint them jointly, we will look forward to working with them and developing referees across our sport."
Ricky Stevenson FIPFA President
Following their appointments, both Martin and Pablo shared their thoughts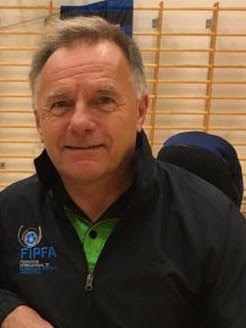 MARTIN BEVAN
(England)
"It is an honour to be appointed as joint Director of Referees for FIFPA. I am looking forward to working with my colleague and joint Director, Pablo and to the pair of us continuing the progress of Powerchair Football referees at International level across the FIPFA zones.
I see it as vital to our great sport that the level and consistency of our referees grow and progress along to keep up with the improving performance of the International Game.
I am also looking forward to working with old and new friends around the world."
If you wish to contact Martin or Pablo regarding anything related to referees you can do so at referee@fipfa.org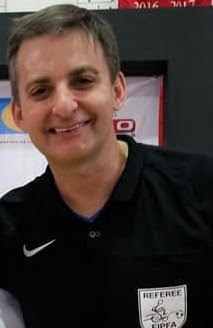 PABLO DEL PUERTO
(Argentina)
"I am a professional referee for 22 years ago, during my career I was a referee of matches of Soccer, Futsal and Beach soccer, always participating in the first level championships, in 2015 I met Powerchair Football and since then I am in love with this sport.
Very soon I was lucky enough to participate in the world cup in the USA and I could understand what this sport is all over the world, and as well that powerchair football should have the best referees, for that reason I started working with the referees of America in order to find best performance. This new designation that I am receiving with great pride and responsibility commits me to the powerchair referees of the world, and I know that with work and dedication we will seek to obtain elite referees."
Which countries practice Powerchair Football?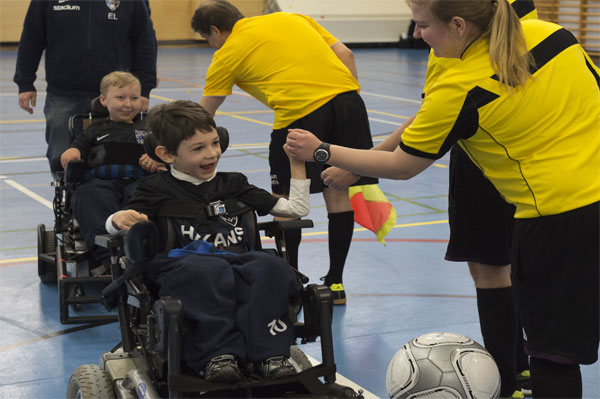 Finland has been a FIPFA member since 2013. With Denmark, Finland is one of the European countries who play both Powerchair Football and Hockey.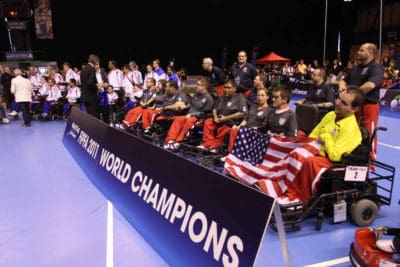 The United States of America is one of the founding members of the Fedaration. FIPFA was created during an international meeting hold in Atlanta in July 2006.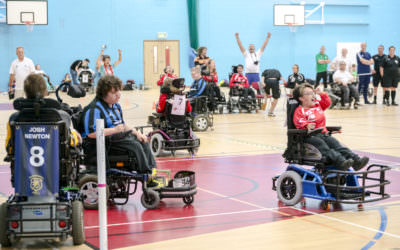 Austria is a FIPFA member since 2014. Powerchair Football has been played in Austria since 2013. It started with a demonstration of French players and a few Austrian viewers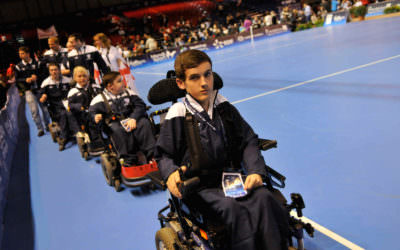 England is one of the founding members of FIPFA. In this country Powerchair Football is recognized and supported by the National Football Federation (FA).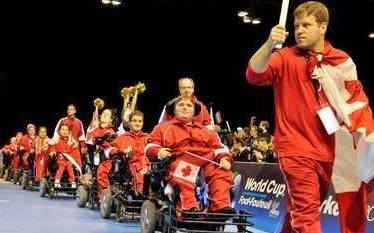 Canada is one of the founding members of FIPFA. Like in France, Powerchair Football has been played since the early 80′s. Canada is member of FIPFA since 2006.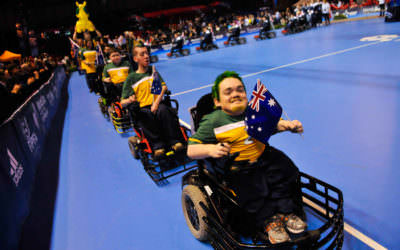 Australia is a FIPFA member since 2011. The Australian Powerchair Football national team took part in the second FIPFA World Cup of Powerchair Football in Paris in 2011.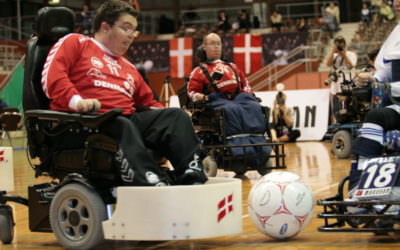 DENMARK - (European Zone)
Denmark is one of the FIPFA founding member of FIPFA. The country organise in 2016 the 3rd EPFA Champions Cup, the elite Club competition for European powerchair football teams.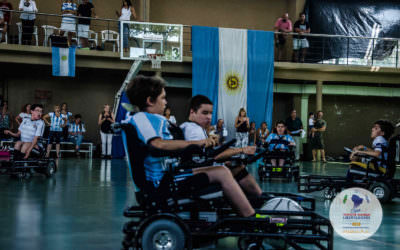 Argentina joined FIPFA in 2013. Powerchair Football developed quickly in this country where soccer like a religion! The Argentinian PF association is a dynamic member.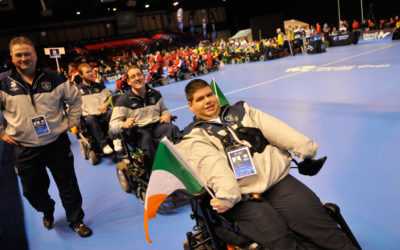 Ireland has been a member of FIPFA since 2010. In July 2014 the country hosted the inaugural European Nations Cup in Limerick which was a great success.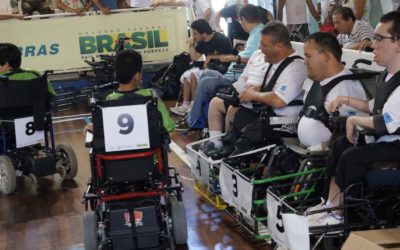 Brazil has been member of FIPFA since 2011. Several teams practice Powerchair Football and the first Brazilian national tournament took place in Rio in November 2012.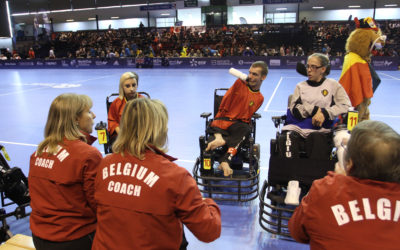 BELGIUM - (European Zone)
Belgium is a founding member of FIPFA.The Belgian teams have been part of the French championship for 15 years. The national team has participated in the last two World Cups.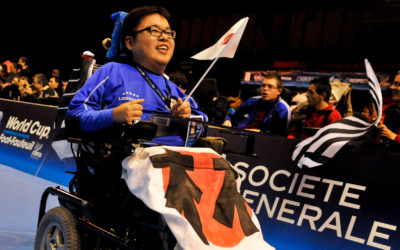 Japan is a founding member of FIPFA. Tokyo hosted the first FIPFA World Cup in 2007. Seven countries were represented and all matches were already broadcast live on the web!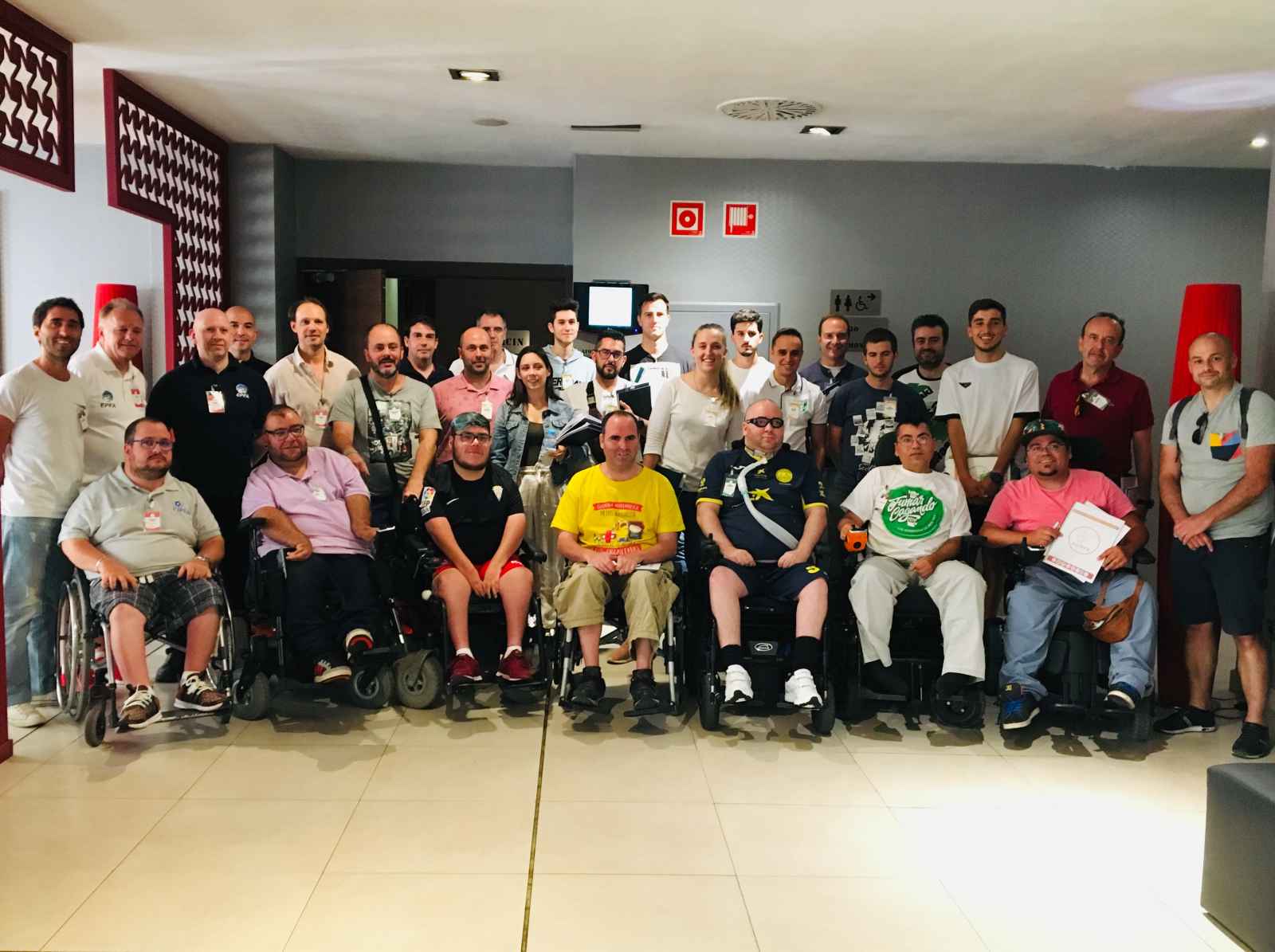 Spain joined FIPFA in 2014 but it was in March 2018 when ACPFE, the Spanish Powerchair Football Association, was officially created and started leading this beautiful sport in the country.
SCOTLAND - (European Zone)
Scotland has been a member of FIPFA since 2010. With the support of the wheelchair football association, several teams have practiced Powercahir Football since 2009.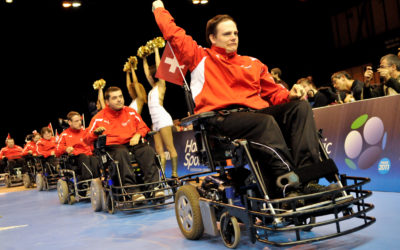 SWITZERLAND - (European Zone)
Switzerland has been a member of FIPFA since 2009 and discover Powerchair Football during a sport demonstration organised in Geneva by the FIPFA and France.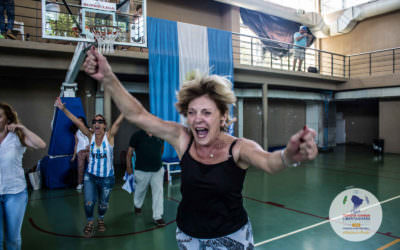 Just like Argentina, Uruguay participated in their first international competition in Rio de Janeiro in May 2014. This country recently joined FIPFA, with the support of its neighbour, Argentina.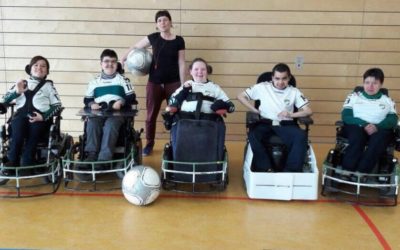 GERMANY - (European Zone)
Germany is a FIPFA member since 2017. The country organised a friendly tournament, "The HausRheinsberg Cup", this year in May, and Invited two Austrian Powerchair Football teams.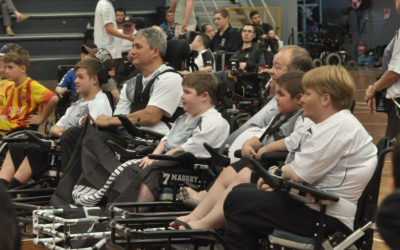 New-Zealand is a FIPFA members since 2017. The country participated in their first international competition (Asia/Pacific/Oceania Cup) in 2013, with Australia and Japan.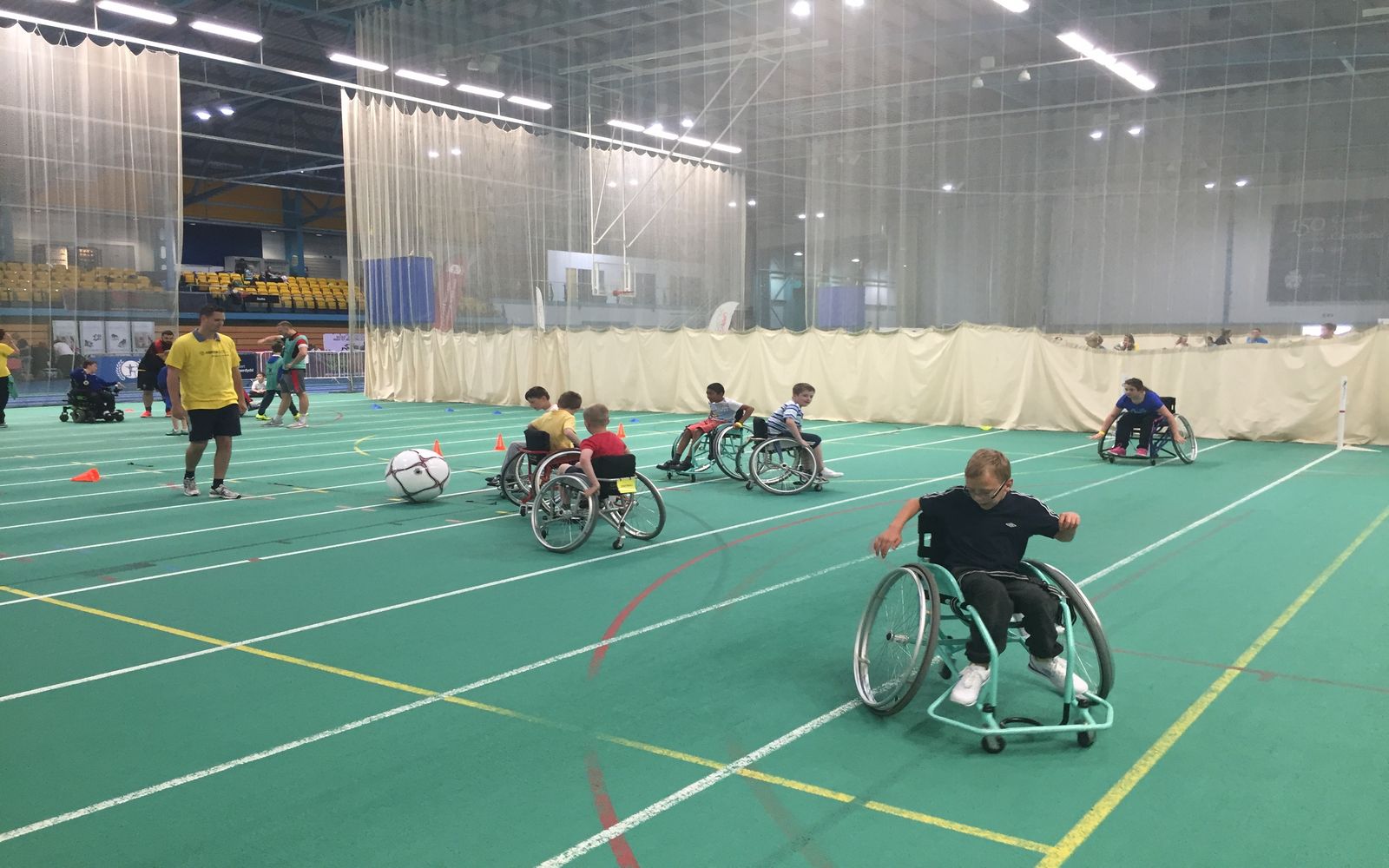 Present in Ireland, and Scotland, Powerchair Football is also being played in Wales. An English delegation visited in this country with the aim of further benefiting our sport.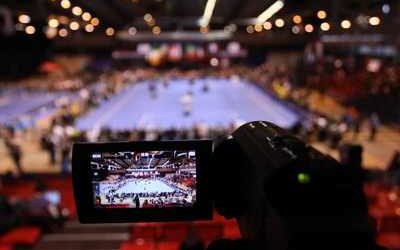 HONG-KONG - (Asia/Pacific Zone)
In Hong Kong, several players have been practising Powerchair Football for several years. This country is in contact with our Federation since more than ten years.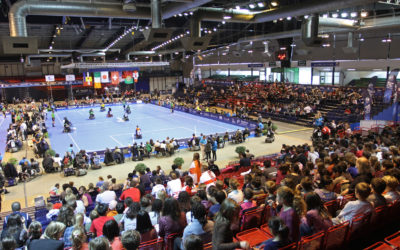 INDIA - (Asia/Pacific Zone)
India is a FIPFA member since 2017. The country wants to quickly develop the Powerchair Football and join the other countries of the Asia/Pacific zone.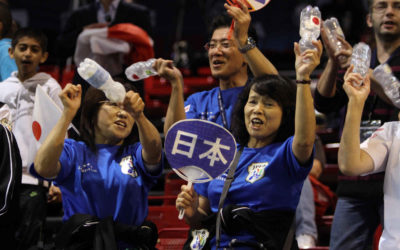 SOUTH-KOREA - (Asia/Pacif. Zone)
South-Korea was one of the founding members of FIPFA, but relatively little has developed. Currently, South Korea has 8 teams and had their first National tournament in June of 2014.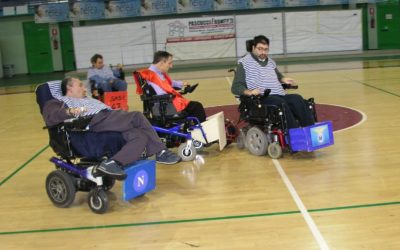 ITALY - (European Zone)
Present at the conference in Paris 2012, the 2 representatives from Italy announced their intention to promote Powerchair Footbal in the country. They have now 6 teams.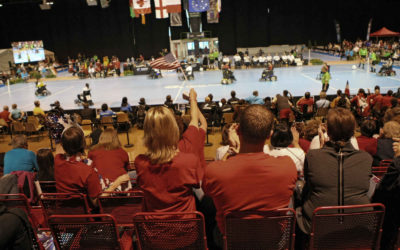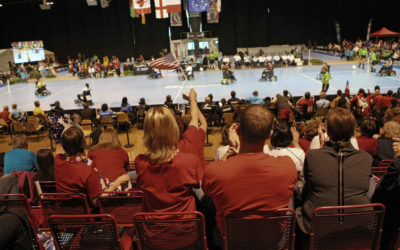 TURKEY - (European Zone)
Things are moving in Turkey! This country is FIPFA member since 2017. The European Zone hopes to see this country join the large Powerchair Football family very soon.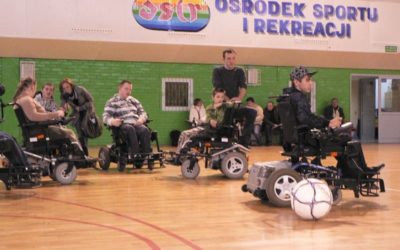 POLAND - (European Zone)
Poland has been a member of FIPFA since 2010. Several teams have practiced Powerchair Football since 2009 and more particularly in Zamość, in the south of the country.
Singapore has been a member of FIPFA since 2010. Several teams practiced Powerchair Football since 2009 and the FIPFA organised a clinic in 2010.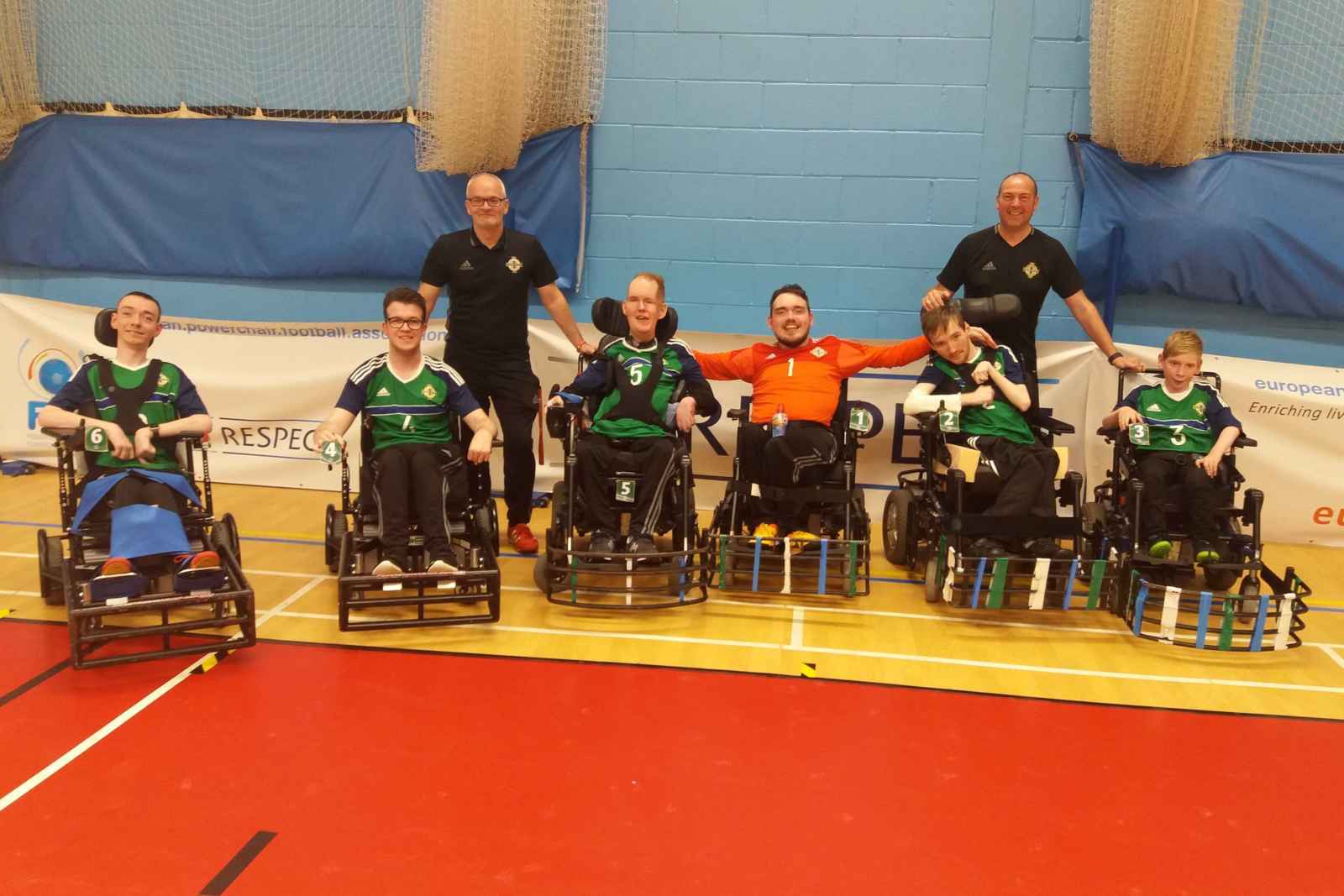 Powerchair Football started in Northern Ireland in 2007 with one club (Belfast Trailblazers). They entered 2 teams into the AIPF League (Ireland)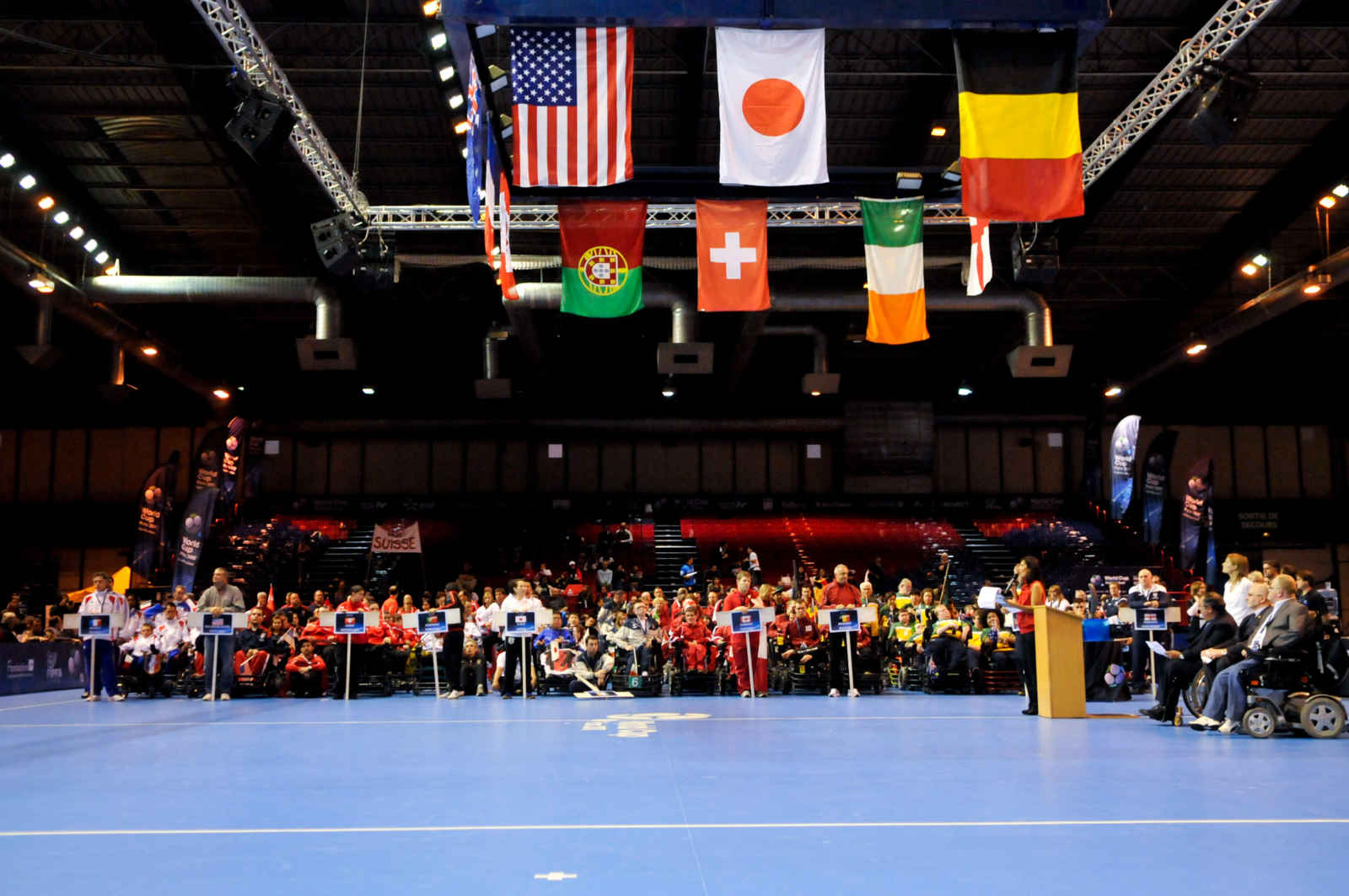 Members of the FIPFA Executive Council
PRESIDENT OF FIPFA
"The President is responsible for the quality and credibility of FIPFA actions globally and therefore chairs Congress. He represents FIPFA at the external international level".
FIPFA TREASURER
"In cooperation with the President and the General Secretary, the Treasurer shall supervise all the financial and administrative business of the Federation".
GENERAL SECRETARY OF FIPFA
"She is the appointed chief executive officer of the Federation, records the proceedings of Congress and Council, and manages day to day business of the Federation".
ZONE PRESIDENTS
"Each zone (Asia, Americas and Europe), has a zone Council includes a Zone Representative who will chair meetings of the Zone Council and represents it to the FIPFA Vice-President."
LAST FIPFA NEWS
Powerchair Football news from around the world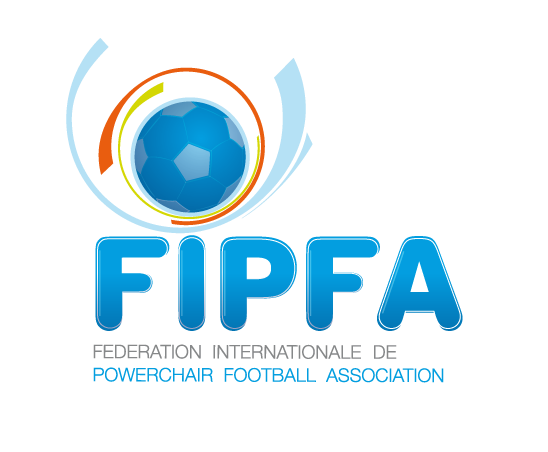 Here is a small update on some recent changes amongst the FIPFA Executive Board. Director of SportFIPFA Executive Board has received the resignation of Director of Sport, Sam Bull. Sam informed FIPFA that he would stand down from his position due to...
read more