Laws of the Game – Updated
Wednesday, 08 January 2020
FIPFA Appoints New Vice President at Congress 2019
FIPFA Appoints New Director of Sport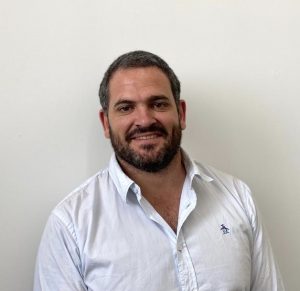 Marcos lanusse
(Argentina)
At the 2019 FIPFA congress nominations were received for the vacant role of Vice President, Marcos Lanusse (Argentina) was nominated and elected by Congress to serve for the next 4 years.
FIPFA President Ricky Stevenson said "Marcos will be a great addition to the Executive Board and will provide good support to me and to the Zones of FIPFA"
Marcos Lanusse commented following his appointment as FIPFA Vice President
"I am a Physical Education Teacher who loves sports and believes it´s a tool to empower each one of us and enhance the person´s inner richness. It´s an honor to have been chosen to be FIPFA´s Vice President. Even though I started working in Powerchair Football Argentina at the beginning of 2019, I´m passionate about this sport, and I was lucky enough to participate in the Americas Cup, where I confirmed my belief that sports change people's life, specially this sport. Hoping we can work together having a fluid communication with Zones and NOPFs to take this sport to the next level.
Please feel free to contact me to vice-president@fipfa.org"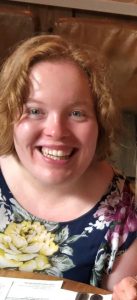 SOPHIE BEVAN
(England)
The FIPFA executive agreed that staying with the timeline for recruitment of executive members we should respect the time line for the Sports Director role which we due to end in 2020. So FIPFA executive agreed to receive nominations for the executive board to appoint, as at the 2020 congress the Sports Director role will be elected by congress.
We received a good number of applications for this role, each person brought a wide range of skills and experience to the role. FIPFA Executive reviewed the applications and following interview were pleased to appoint Sophie Bevan into the role as Sports Director. Sophie has a wealth of experience in powerchair football and events. We announced the appointment during Congress in November 2019 and Sophie took up the position straight way.
FIPFA President Ricky Stevenson said "Sophie brings a good knowledge of our sport from being a former player coupled where her experience of running the competitions in England for a number of years, Sophie has a tough task ahead but one we know she can deliver on. The 2021 FIPFA World Cup is just under 2 years away and there is plenty of work to do"
Sophie commented on her appointment "I am very proud to accept the role of Director of Sport for FIPFA. I have been involved with our sport since the early days in the UK, first as a player, then secretary of the National League for the WFA in England and then as Communications Officer for FIPFA. I look forward to working with all the leads in the Sports Department (referees, classification and anti-doping), including recruiting the vital roles in the Technical and Competition areas. We have less than two years before our next World Cup in Sydney, Australia, there is so much to do but I am pro-active and looking forward to working with everyone involved in the preparations to make it our best yet. This is just the start but I am ready, willing and able."
Which countries practice Powerchair Football?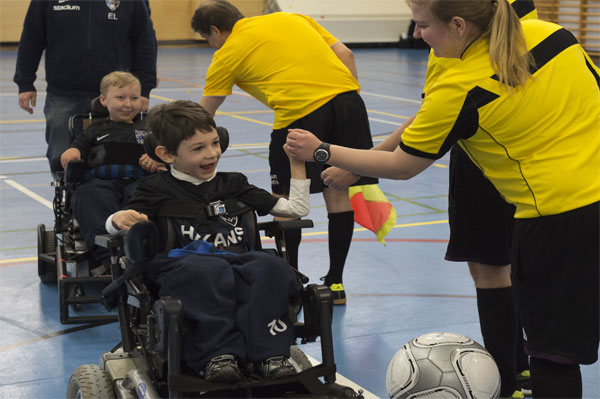 Finland has been a FIPFA member since 2013. With Denmark, Finland is one of the European countries who play both Powerchair Football and Hockey.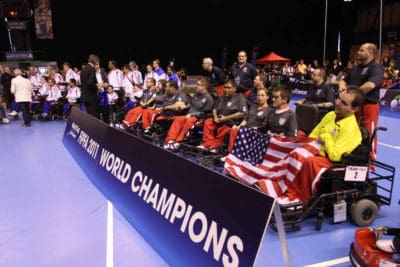 The United States of America is one of the founding members of the Fedaration. FIPFA was created during an international meeting hold in Atlanta in July 2006.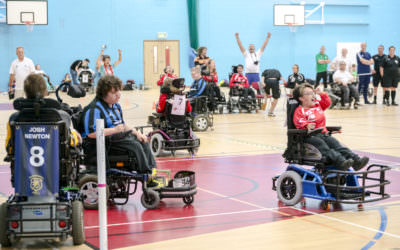 Austria is a FIPFA member since 2014. Powerchair Football has been played in Austria since 2013. It started with a demonstration of French players and a few Austrian viewers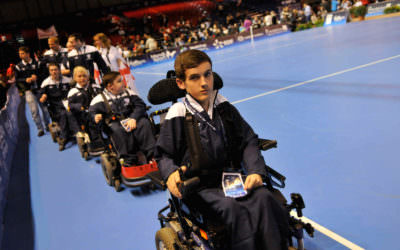 England is one of the founding members of FIPFA. In this country Powerchair Football is recognized and supported by the National Football Federation (FA).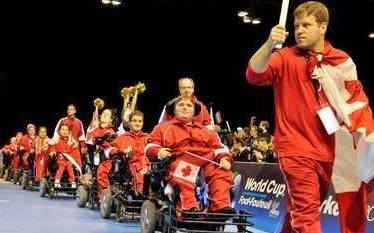 Canada is one of the founding members of FIPFA. Like in France, Powerchair Football has been played since the early 80′s. Canada is member of FIPFA since 2006.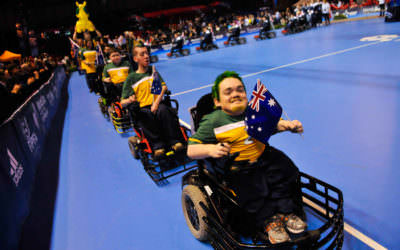 Australia is a FIPFA member since 2011. The Australian Powerchair Football national team took part in the second FIPFA World Cup of Powerchair Football in Paris in 2011.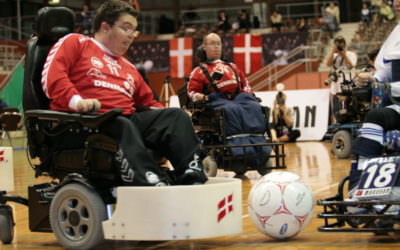 DENMARK - (European Zone)
Denmark is one of the FIPFA founding member of FIPFA. The country organise in 2016 the 3rd EPFA Champions Cup, the elite Club competition for European powerchair football teams.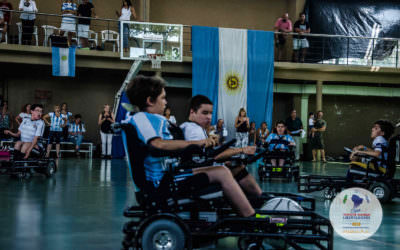 Argentina joined FIPFA in 2013. Powerchair Football developed quickly in this country where soccer like a religion! The Argentinian PF association is a dynamic member.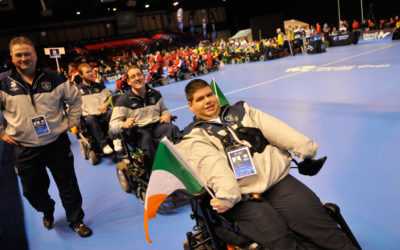 Ireland has been a member of FIPFA since 2010. In July 2014 the country hosted the inaugural European Nations Cup in Limerick which was a great success.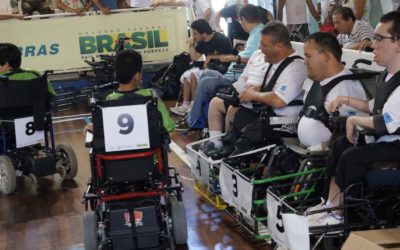 Brazil has been member of FIPFA since 2011. Several teams practice Powerchair Football and the first Brazilian national tournament took place in Rio in November 2012.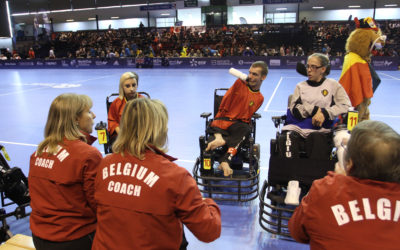 BELGIUM - (European Zone)
Belgium is a founding member of FIPFA.The Belgian teams have been part of the French championship for 15 years. The national team has participated in the last two World Cups.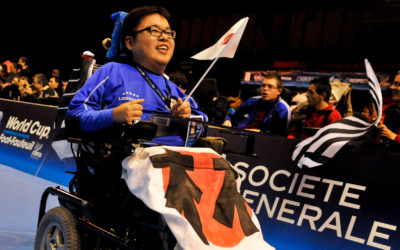 Japan is a founding member of FIPFA. Tokyo hosted the first FIPFA World Cup in 2007. Seven countries were represented and all matches were already broadcast live on the web!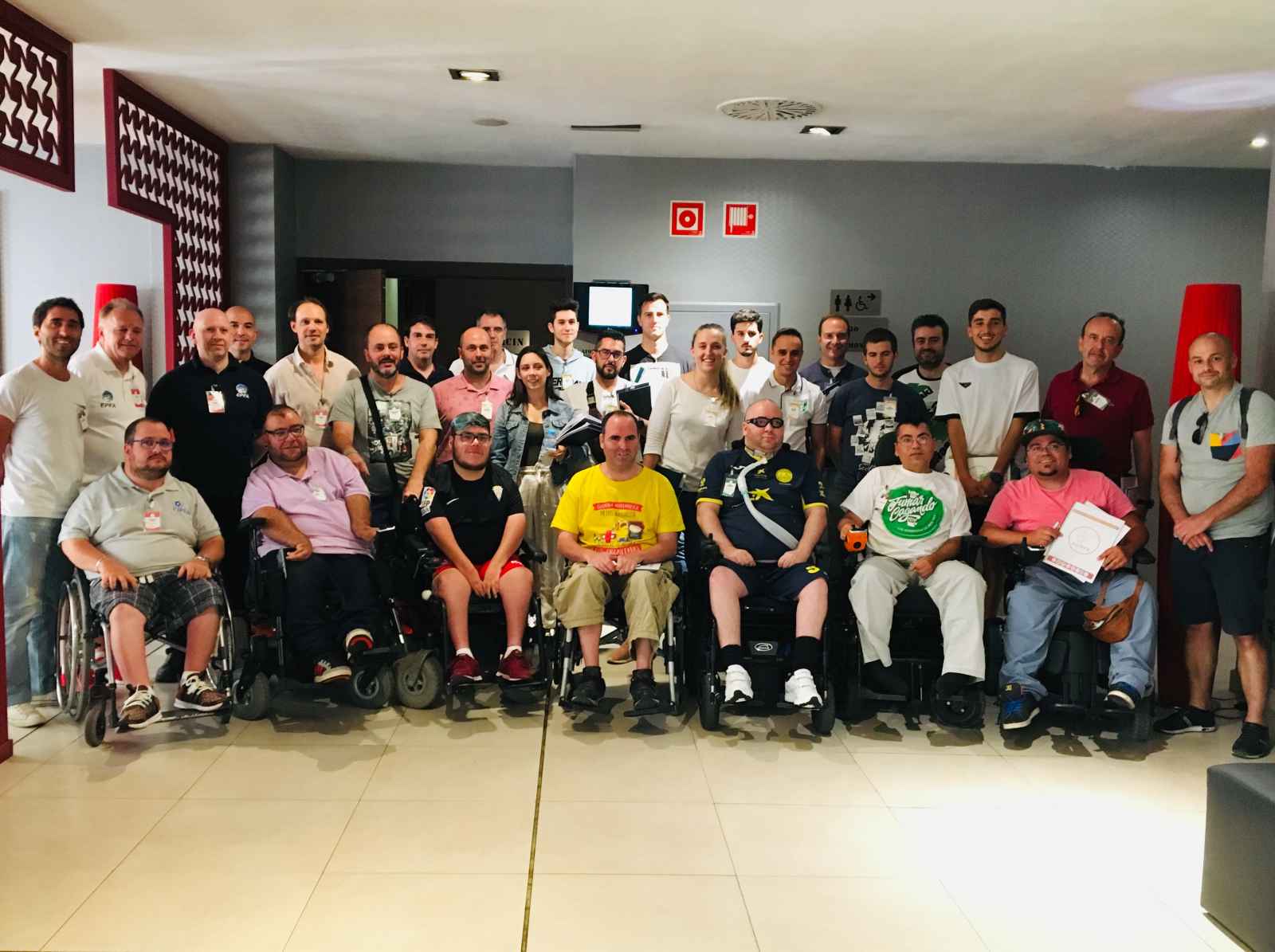 Spain joined FIPFA in 2014 but it was in March 2018 when ACPFE, the Spanish Powerchair Football Association, was officially created and started leading this beautiful sport in the country.
SCOTLAND - (European Zone)
Scotland has been a member of FIPFA since 2010. With the support of the wheelchair football association, several teams have practiced Powercahir Football since 2009.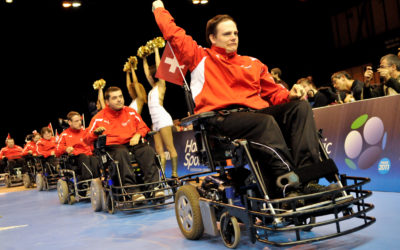 SWITZERLAND - (European Zone)
Switzerland has been a member of FIPFA since 2009 and discover Powerchair Football during a sport demonstration organised in Geneva by the FIPFA and France.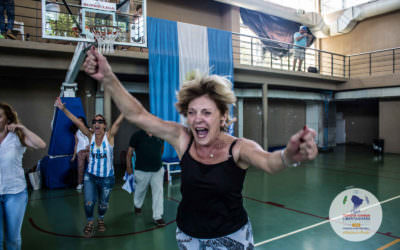 Just like Argentina, Uruguay participated in their first international competition in Rio de Janeiro in May 2014. This country recently joined FIPFA, with the support of its neighbour, Argentina.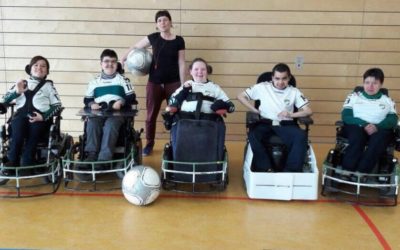 GERMANY - (European Zone)
Germany is a FIPFA member since 2017. The country organised a friendly tournament, "The HausRheinsberg Cup", this year in May, and Invited two Austrian Powerchair Football teams.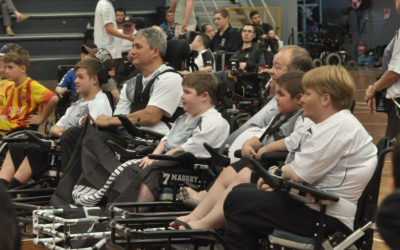 New-Zealand is a FIPFA members since 2017. The country participated in their first international competition (Asia/Pacific/Oceania Cup) in 2013, with Australia and Japan.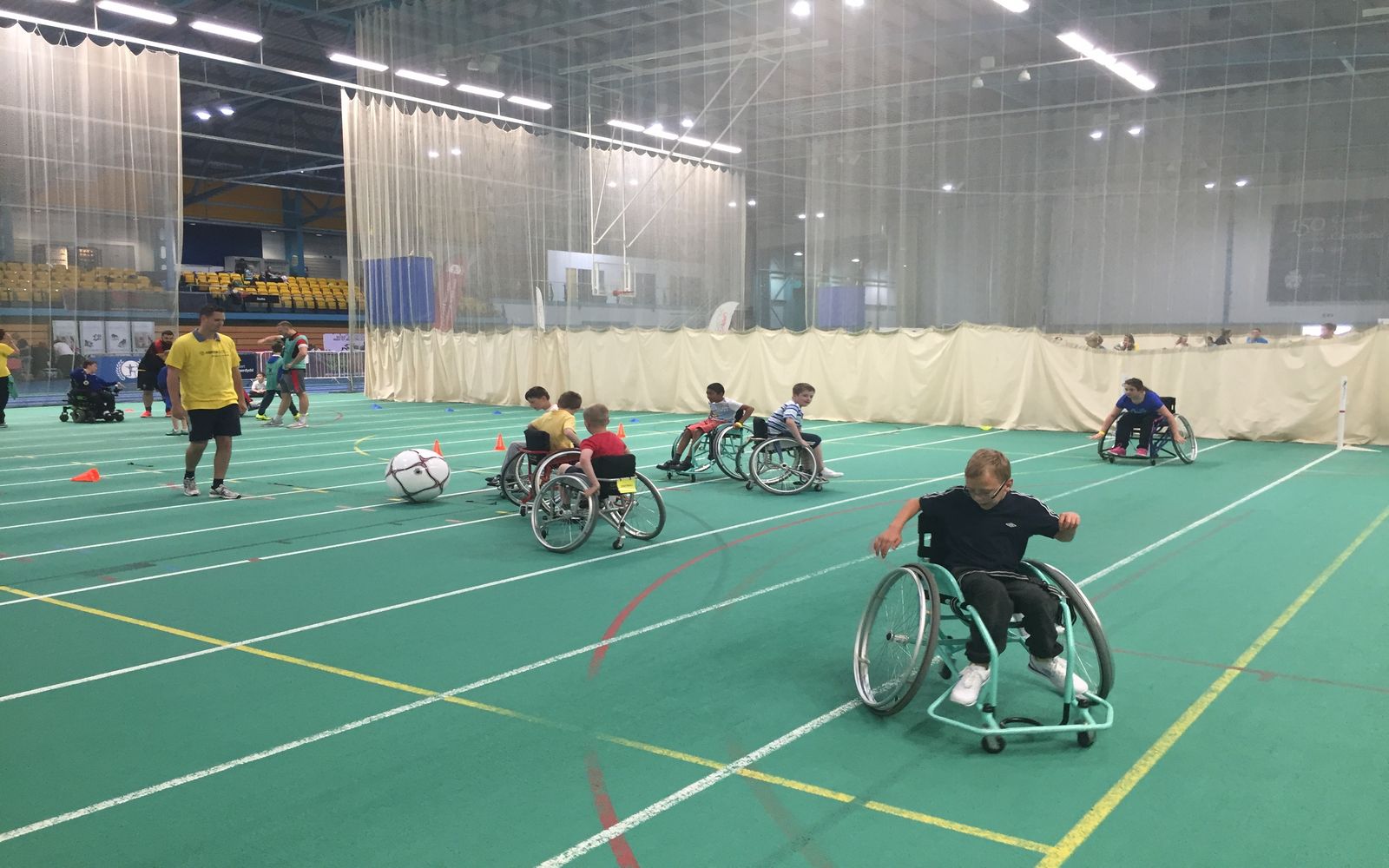 Present in Ireland, and Scotland, Powerchair Football is also being played in Wales. An English delegation visited in this country with the aim of further benefiting our sport.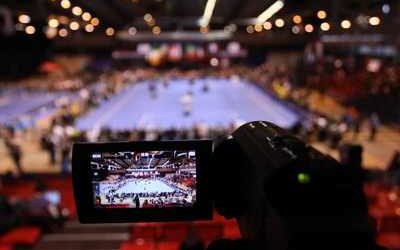 HONG-KONG - (Asia/Pacific Zone)
In Hong Kong, several players have been practising Powerchair Football for several years. This country is in contact with our Federation since more than ten years.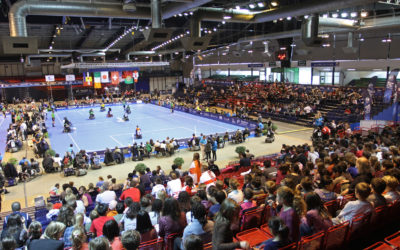 INDIA - (Asia/Pacific Zone)
India is a FIPFA member since 2017. The country wants to quickly develop the Powerchair Football and join the other countries of the Asia/Pacific zone.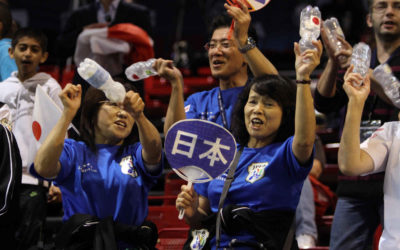 SOUTH-KOREA - (Asia/Pacif. Zone)
South-Korea was one of the founding members of FIPFA, but relatively little has developed. Currently, South Korea has 8 teams and had their first National tournament in June of 2014.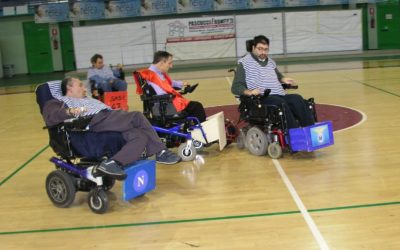 ITALY - (European Zone)
Present at the conference in Paris 2012, the 2 representatives from Italy announced their intention to promote Powerchair Footbal in the country. They have now 6 teams.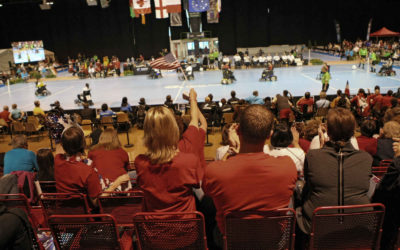 TURKEY - (European Zone)
Things are moving in Turkey! This country is FIPFA member since 2017. The European Zone hopes to see this country join the large Powerchair Football family very soon.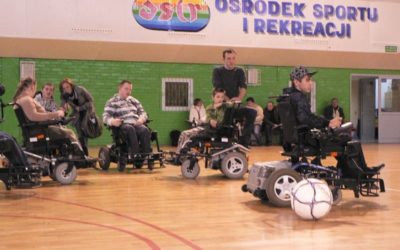 POLAND - (European Zone)
Poland has been a member of FIPFA since 2010. Several teams have practiced Powerchair Football since 2009 and more particularly in Zamość, in the south of the country.
Singapore has been a member of FIPFA since 2010. Several teams practiced Powerchair Football since 2009 and the FIPFA organised a clinic in 2010.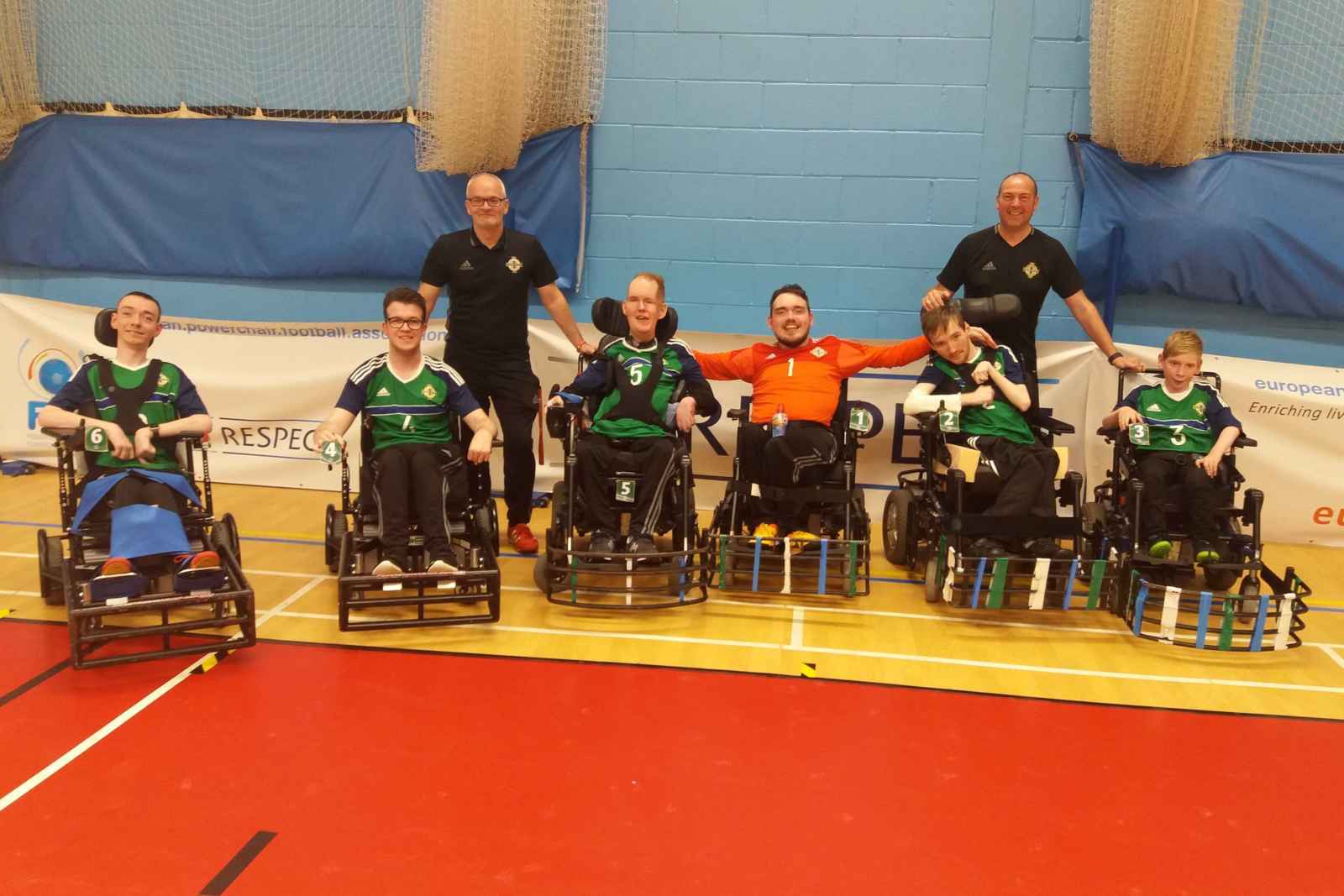 Powerchair Football started in Northern Ireland in 2007 with one club (Belfast Trailblazers). They entered 2 teams into the AIPF League (Ireland)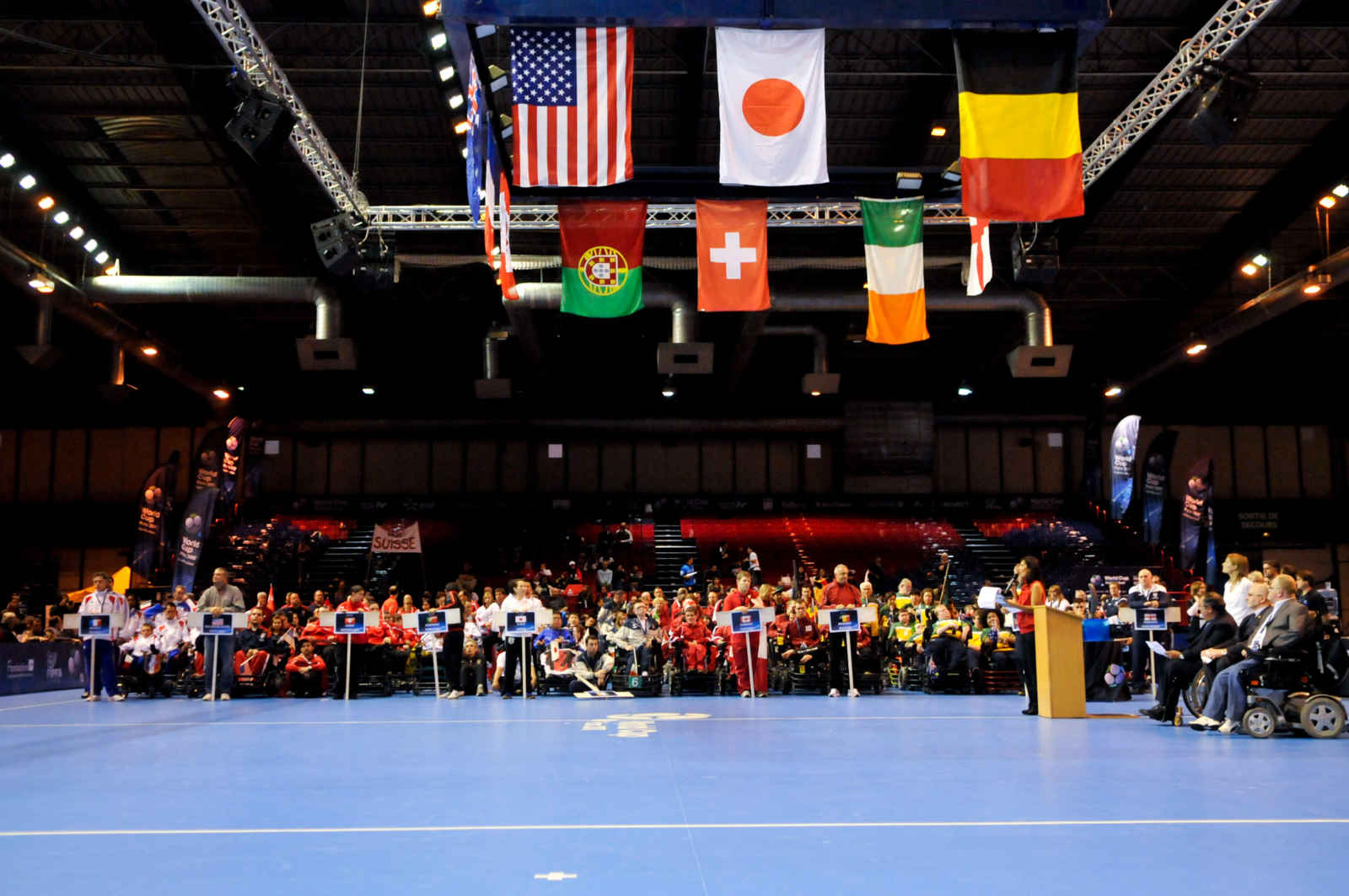 Members of the FIPFA Executive Council
PRESIDENT OF FIPFA
"The President is responsible for the quality and credibility of FIPFA actions globally and therefore chairs Congress. He represents FIPFA at the external international level".
FIPFA TREASURER
"In cooperation with the President and the General Secretary, the Treasurer shall supervise all the financial and administrative business of the Federation".
GENERAL SECRETARY OF FIPFA
"She is the appointed chief executive officer of the Federation, records the proceedings of Congress and Council, and manages day to day business of the Federation".
ZONE PRESIDENTS
"Each zone (Asia, Americas and Europe), has a zone Council includes a Zone Representative who will chair meetings of the Zone Council and represents it to the FIPFA Vice-President."
LAST FIPFA NEWS
Powerchair Football news from around the world
A review of the Laws of the Game commenced in March 2020 by the Sport Department. Director of Sport, Sophie Bevan and all at FIPFA would like to thank everyone for taking the time to offer their suggestions and opinions. Following approval from...
read more