2017 Copa Libertadores & Copa Sudamericana
Copa Powerchair Libertadores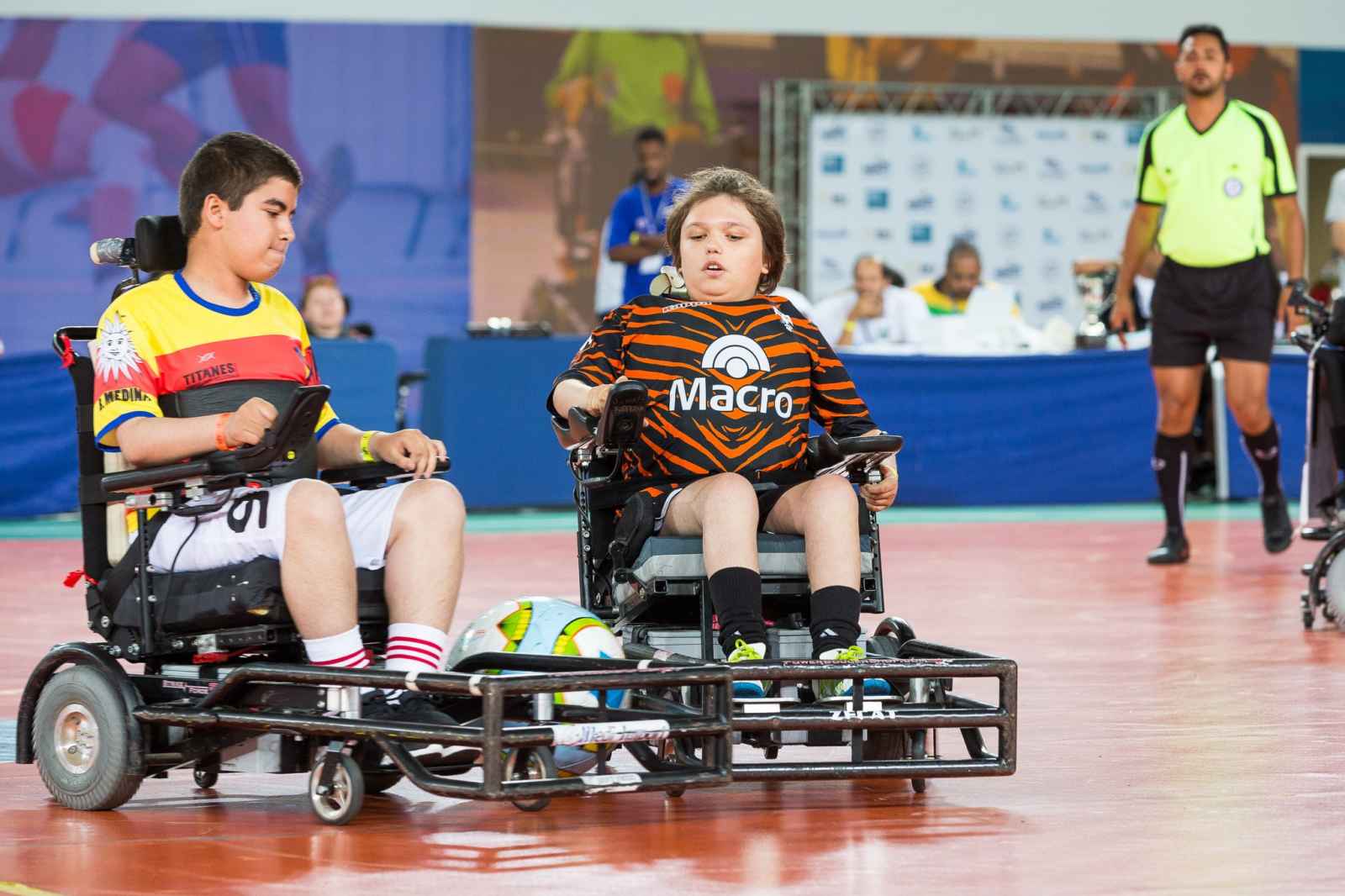 Third Copa Powerchair Libertadores
On Thursday, November 16 and Friday, November 17, the third Copa Powerchair Libertadores was held in Rio de Janeiro at the Arena 3 stadium in the Olympic City of Barra da Tijuca. The tournament included the two best classified teams from Argentina (Tigres de Pacheco and Maquinas Guerreras), Brazil (Novo Ser and Rio de Janeiro Powersoccer), and Uruguay (Huracán de Carrasco and Deportivo Montevideo).
On the first day the group matches were played:
– For Group A: Rio de Janeiro Powersoccer, Maquinas Guerreras, and Huracán de Carrasco
– For Group B: Novo Ser, Tigres de Pacheco, and Deportivo Montevideo
The teams qualifying for the semifinals were Huracán de Carrasco and Maquinas Guerreras from Group A and Tigres de Pacheco and Deportivo Montevideo from Group B.  The Brazilian teams remained in the dispute for the fifth place in the competition.
The second day was about definitions, recognitions and awards. The two semi-finals finished 2-0, in favour of Tigres de Pacheco over Maquinas Guerreras and Deportivo Montevideo over Huracán de Carrasco. In the third place match, Huracán de Carrasco defeated Maquinas Guerreras 1-0. Rio de Janeiro won the game for fifth place against Novo Ser 2-0.
The final between Deportivo Montevideo and Tigres de Pacheco had a lot of emotion and was the best game of the tournament.  After the 40 minutes of the match, two over-time periods of 5 minutes each, and three 10 minute sudden death over-time periods, the Tigres de Pacheco won the title and became South American champions. A tournament had all kinds of emotions and, in addition to the competition, extended the friendships between competitors and the values of Powerchair Football.
Copa Sudamericana
The format of the tournament is all against all with the one making the most goals becoming the champion.
The first game of the day Uruguay won over Brazil, 4-0.
For the second game Uruguay played against Argentina, who came for their third championship in a row in order to close the cycle with their coaches in the best way.  The game ended 1-1 with an agonizing goal by the Albiceleste, but needed to beat the home team by more than 4 goals to be champions again.
Brazil, already without a chance to be champions, faced Argentina in the last match of the tournament, which ended with a 1-0 victory to Argentina which was not enough for them to be champions because of the goal difference in favour of La Celeste team.  So, Uruguay won his first title of South American champions.
This was a tournament that served to close in the best way three days of pure adrenaline, emotion, and joy for some, sadness for others, as is in all sports.  But what Powerchair Football gives to players, families, and friends is so much more than in any other sport.